ESP32 - Button Toggle LED
This tutorial instructs you how to use ESP32 to toggle the state of an LED between ON and OFF when a button is pressed. More specifically:
If the button is pressed, turn the LED on

If the button is pressed again, turn the LED off

The above process is repeated over and over again
The ESP32 codes contains code for a button toggles an LED without and with debouncing
Hardware Used In This Tutorial
One of the following breadboard:
Disclosure: some of these links are affiliate links. We may earn a commission on your purchase at no extra cost to you. We appreciate it.
Wiring Diagram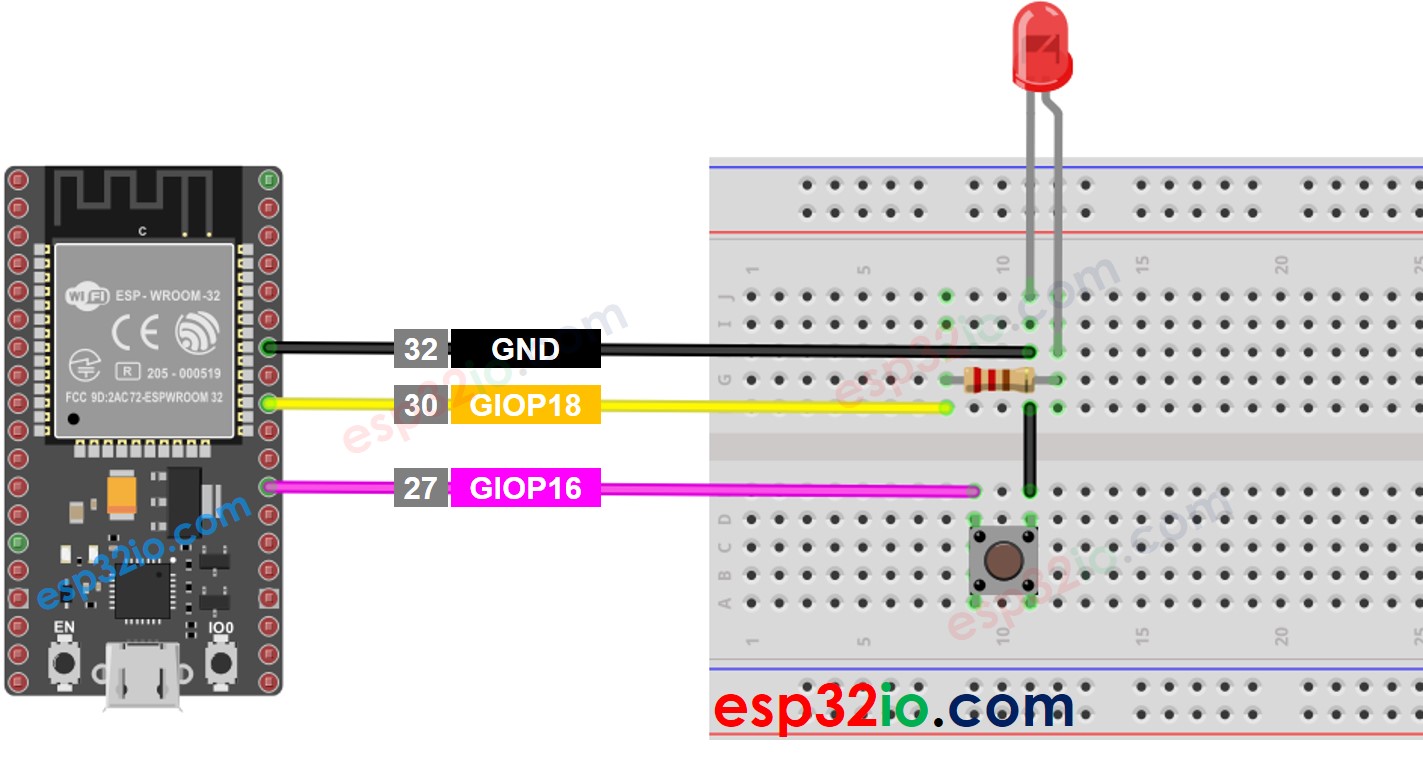 This image is created using Fritzing. Click to enlarge image
Video Tutorial
Making video is a time-consuming work. If the video tutorial is necessary for your learning, please let us know by subscribing to our YouTube channel , If the demand for video is high, we will make the video tutorial.
Follow Us