ESP32 - Audio
In this tutorial, we will delve into the utilization of ESP32 for audio sound generation. We will explore the following aspects in detail:
Producing a brief beep sound with ESP32.

Generating a robust and loud sound using ESP32.

Creating a warning sound with ESP32.

Enabling ESP32 to play pre-recorded sounds.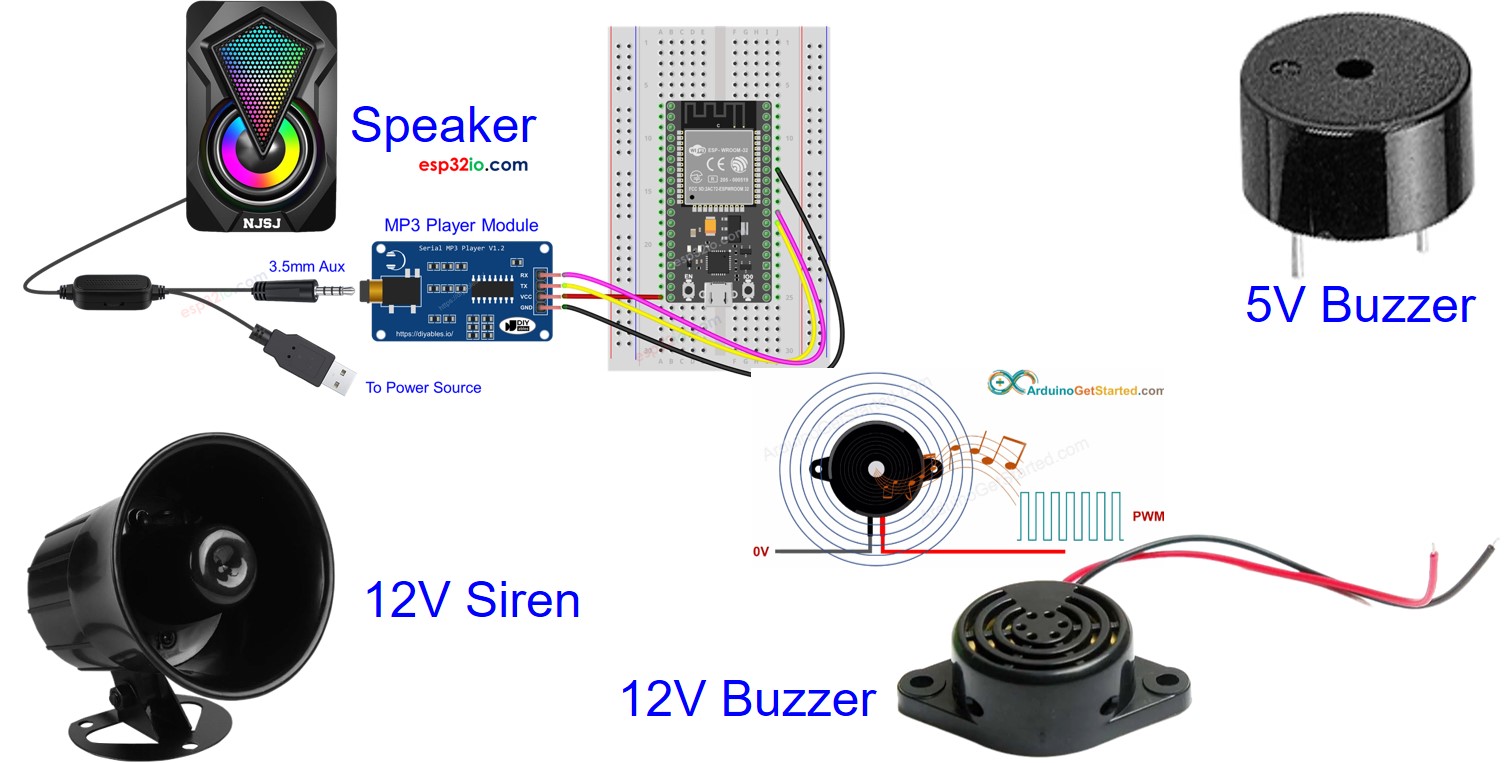 Hardware Used In This Tutorial
Or you can buy the following sensor kit:
Disclosure: some of these links are affiliate links. We may earn a commission on your purchase at no extra cost to you. We appreciate it.
Introduction to ESP32 and Audio
There are several ways to make ESP32 generate sound. Depending on your application, you can choose one of the following methods to make sound using ESP32: