ESP32 - Button - Debounce
When a button is pressed/released or when a switch is toggled between ON and OFF, its state is changed from LOW to HIGH ( or HIGH to LOW) once. Is this correct?
⇒ No, it is not. That is because in the physical world. when you do a single press on a button, the state of the button is quickly toggled between LOW and HIGH several times rather than once. This is the mechanical and physical characteristic. This phenomenon is known with a name: chattering. The chattering phenomenon makes MCU (e.g. ESP32) read multiple button presses in response to a single actual press. This results in a malfunction. The process to eliminate this phenomenon is called debounce. This tutorial shows how to do it.

This tutorial provides:
How to debounce for a button on ESP32 code

How to debounce for a button on ESP32 code using library

How to debounce for multiple buttons on ESP32 code using library
Hardware Used In This Tutorial
One of the following breadboard:
Disclosure: some of these links are affiliate links. We may earn a commission on your purchase at no extra cost to you. We appreciate it.
Wiring Diagram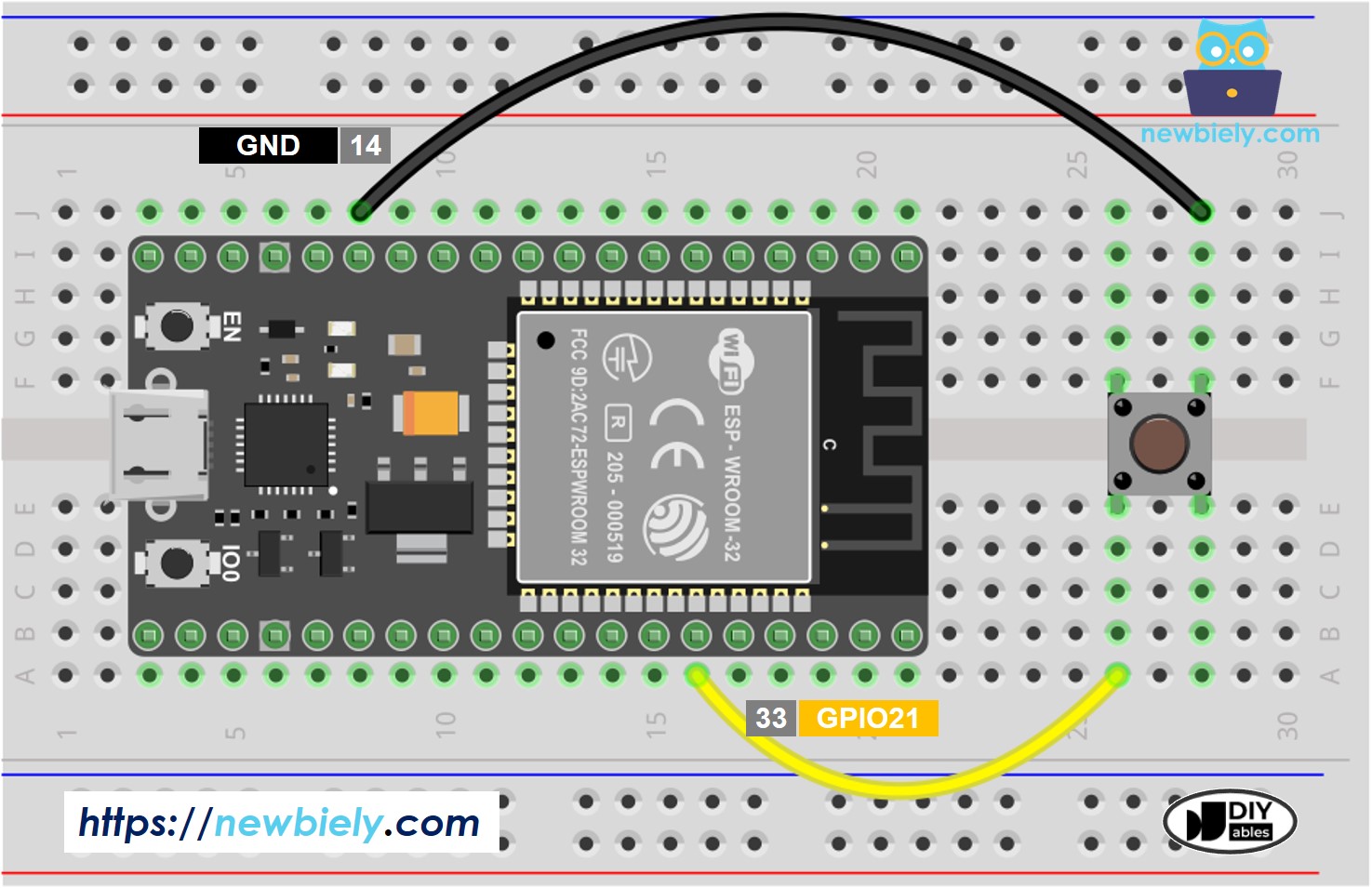 This image is created using Fritzing. Click to enlarge image
To make it clear, let's run ESP32 code WITHOUT and WITH debounce, and compare their results
Video Tutorial
Making video is a time-consuming work. If the video tutorial is necessary for your learning, please let us know by subscribing to our YouTube channel , If the demand for video is high, we will make the video tutorial.
Additional Knowledge
DEBOUNCE_TIME

value depends on the hardware. Different hardware may use different values.

The debounce should also apply for on/off switch, limit switch, reed switch, touch sensor ...
Follow Us